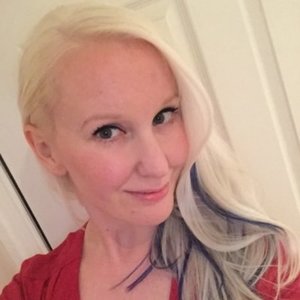 Camille Tuutti
Special guest
Camille Tuutti is a journalist and editorial strategist who's covered federal IT over the past decade. She most recently served as editor-in-chief of GovernmentCIO Media, a publication for the tech-minded executive in government and industry. Before joining the publication in June 2017, Camille was executive editor at Nextgov, a division of Atlantic Media, where she was charged with the editorial vision and strategy. She came to Nextgov from Fedscoop, where she served as editorial director. Prior to that, Camille was a reporter at FCW for nearly three years, covering topics such as workforce, government oversight and government technology.
Originally from Stockholm, Sweden, Camille has lived in London and New York City and has called Washington, D.C., her home for the past 15 years. She's currently digital nomading her way through Central America.
Camille is working on completing her first book, a nonfiction account, by the yearend.
Camille Tuutti has been a guest on 2 episodes.
January 29th, 2019 | 39 mins 25 secs

cancún, digital nomad, freya, independent george, knoxville, playa del carmen

This week Dave talks with Camille Tuutti about her metamorphosis from DC resident to digital nomad!

February 22nd, 2018 | 22 mins 44 secs

This week Dave talks with Camille Tuutti about government change agents and chip implants!