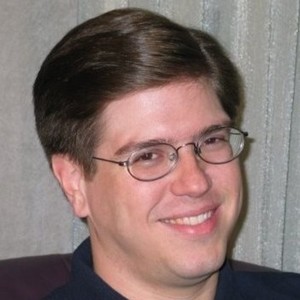 David A. Wheeler
Special guest
Dr. David A. Wheeler is an expert on open source software (OSS) and on developing secure software. His works on OSS include "Why Open Source Software / Free Software (OSS/FS)? Look at the Numbers!", "How to Evaluate OSS/FS Programs", "Publicly Releasing Open Source Software Developed for the U.S. Government", and "Open Source Software is Commercial". He also helped develop the U.S. Department of Defense (DoD) policy on OSS. His works on developing secure software include "Secure Programming HOWTO" and "Fully Countering Trusting Trust through Diverse Double-Compiling (DDC)". Other works of his include "Software Inspection: An Industry Best Practice" and "Ada 95: The Lovelace Tutorial".
David A. Wheeler is the Director of Open Source Supply Chain Security at the Linux Foundation and teaches a graduate course in developing secure software at George Mason University (GMU). Dr. Wheeler has a PhD in Information Technology, a Master's in Computer Science, a certificate in Information Security, and a B.S. in Electronics Engineering, all from George Mason University (GMU), and is a Certified Information Systems Security Professional (CISSP). He lives in Northern Virginia.
David A. Wheeler has been a guest on 3 episodes.
August 6th, 2020 | 29 mins 44 secs

badge program, cii, cii badge program, core infrastructure initiative, open source, open source security foundation, oss, surveys, the linux foundation

This week Dave talks w/Dr. David A. Wheeler about his new role at the Linux Foundation, an update on the Core Infrastructure Initiative Badge Program, an introduction to the Open Source Security Foundation, and one of the hottest surveys on the internet!

May 10th, 2016 | 28 mins 35 secs

This week, Gunnar talks with Dr. David A. Wheeler and Emily Ratliff about the Linux Foundation's Core Infrastructure Initiative and their new Badge program.

May 20th, 2014 | 59 mins 11 secs

This week Dave and Gunnar talk with special guest star and elder statesman of open source in security and government, Dr. David A. Wheeler about Heartbleed, best practices for security review, and why security vulnerabilities are like human organs.